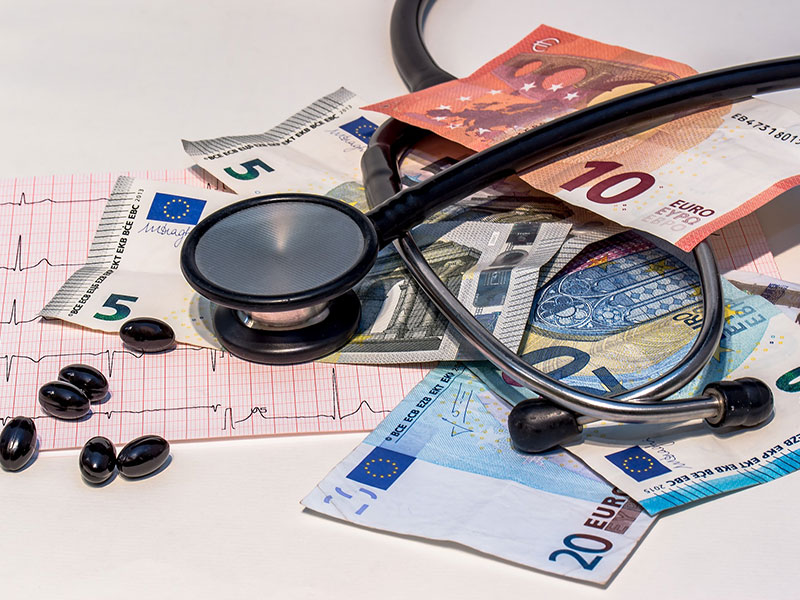 As a new member of the MBT you will receive, upon enrolment,
a $10,000 Group Life and Accidental Death & Dismemberment (AD&D policy),
access for you and your dependents to an Employee Assistance Program, as well as
the opportunity to purchase a health and dental plan to cover you until you qualify for the main group plan
Once you qualify for the MBT plan, based on your previous calendar year earnings, you may be eligible for the following benefits (subject to stated minimum requirements):
Group life and accidental death and dismemberment insurance
Group Life and AD&D is provided to a maximum of $400,000. Optional Group Life and AD&D insurance is available in increments of $10,000 to a maximum of $500,000.
Disability Insurance
Short term disability provides a maximum of $1,000 per week, payable for a maximum of 52 weeks if you are unable to work in your own occupation due to injury or illness. Long term disability provides a maximum benefit of $5,000 per month, payable to age 65.
Health and dental care
Health benefits start at $4,500 gross earnings and dental care starts at $7,500 gross earnings (see the chart below). These benefits include coverage for prescription drugs, paramedical services, vision care, dental check-ups and travel insurance.
The prescription drug plan is coordinated with the Provincial Pharmacare program and reimburses qualified prescriptions up to a maximum benefit of $5,000 per benefit year.
Paramedical coverage includes massage, physiotherapy, chiropractor, naturopathy and acupuncture. Eye exams, glasses, contacts and prescription sunglasses are also covered.
A 90 day travel insurance policy covers you if you are away on vacation or working out of the province or country.
Dental coverage includes 6 month recalls, basic and major restorative care, teeth whitening and orthodontic coverage, based on eligibility
Critical Illness
Critical Illness insurance provides a lump sum benefit in the event you are diagnosed with one of the covered illnesses including, Heart Attack, Stroke and Cancer. Up to $100,000 in coverage is available to eligible members.
Employee assistance program
With LifeWorks you and your dependents have access to a free, confidential service to assist you in resolving a variety of problems and challenges. The EAP program provides information or services for counselling, legal and financial clarity, health advice, stress management, and managing relationships and family matters.
Retirment program
The UBCP RBS Program includes non-registered and registered accounts. There are a variety of investment options for you to choose from including socially responsible funds, asset allocation target date funds and there are low investment management fees. You will have 24/7 access to your accounts and can start your retirement planning as soon as you enrol.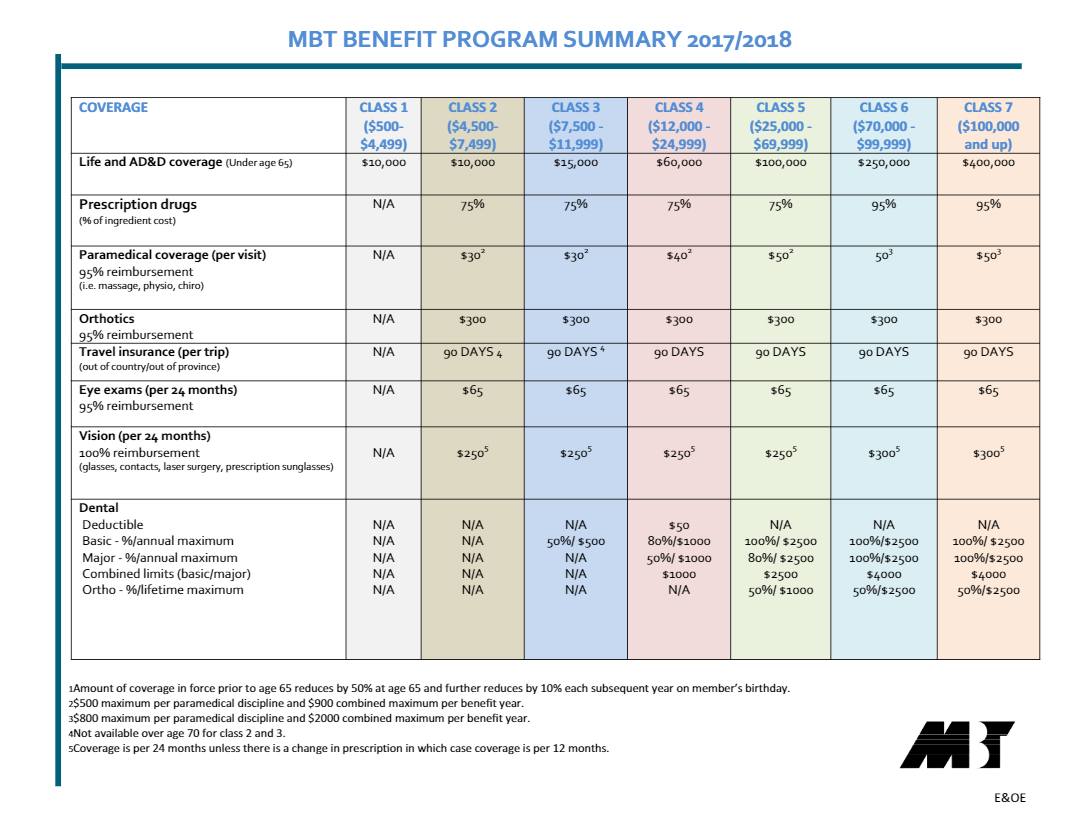 Member Benefits
Group Life
Disability
Health & Dental
Travel
Paramedical (massage, etc.)
Prescriptions
Critical Illness
Employee Assistance
Retirement
and more
Questions about your MBT/RBS Benefits?
If you have questions about what form you need to use, get in touch . In the meantime, we'd love to tell you more about your MBT benefits.
Learn more